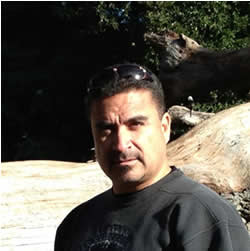 Steve S
I have been working with at-risk adolescents, as a high school teacher and substance abuse counselor, for more than 18 years. I currently teach in correctional facilities, and court/community schools in Santa Clara County.
I also enjoy doing service/volunteer work, so I can give back to my community. I do this work through non-profit organizations who offer educational opportunities for the underprivileged, and Anger Management classes for adults.
My free time is spent traveling, listening to live music, riding my mountain bike, hiking or just hanging out at the beach.
My Education includes:
B.A in Behavioral Science
A.A. in Psychology
Two Year Certification as a Drug and Alcohol Counselor
Certification for "Train the Trainer" in Alternative Fuels (compressed natural gas – CNG).