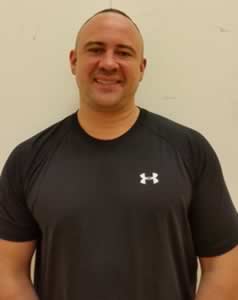 Jason G
Jason G has four years of experience working with the Department of Corrections. As a Corrections Officer his duties included providing crisis intervention, counseling, and group therapy sessions in the Juvenile Offender Program. This program housed approximately 60 juveniles per housing unit.
He's a certified trained facilitator in Moral Recognition Therapy (MRT). MRT is a technique that is used to modify an individual's behavior and proactively address group issues relating to critical thinking errors, substance abuse and anger management.
He is currently an Emergency Medical Technician (EMT)/ Firefighter trained in CPR and First Aid and has worked with the Fire Department for ten years. As a Firefighter he's trained to make rapid decisions in dangerous situations while taking individual's feelings and behaviors under consideration while transporting to hospitals and other areas in the community. His goal is to provide comfort and understanding to the client and families through this challenging time.